The wide application of PE tarpaulin
Views:1 Author:Site Editor Publish Time: 2021-06-11 Origin:Site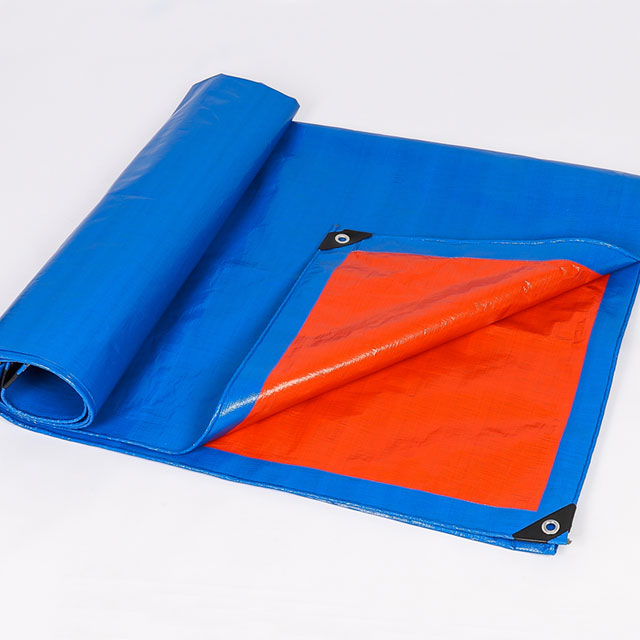 PE tarpaulin has a wide range of uses, which is determined by its characteristics. Because PE tarpaulin has the functions of waterproof, sun protection, acid resistance, alkali resistance, abrasion resistance, and aging resistance. Double blue pe tarp 0.4 mm cold-proof tarp for breeding, mainly used on the outer walls of pig farms, sheep sheds, and cow sheds. It plays a role in keeping warm and wind-proof when it rains in cold weather. It is convenient to roll up for ventilation and recognize air flow on hot days. Healthy growth plays a big role. Brings higher benefits to farmers.
PE Tarpaulin/Plastic Tarpaulin: Advantages of Tarpaulin:
Anti-sun, anti-freezing, anti-aging, anti-corrosion, light, easy to fold, durable;
Disadvantages of tarpaulin: the characteristics and performance indicators of poor rainproof products. Tensile strength indicators: warp strength ≥ 2100N/5CM, weft strength ≥ 1600N/5CM;
No water leakage, water pressure resistance value ≥2000MM water column;
Can withstand low temperature, cold-resistant temperature is -20℃;
It can prevent mildew, and the anti-mold experiment is the first level.
Uses of PE tarpaulin:
PE tarpaulin can be used as freight tarpaulin for cars, trains and ships;
PE tarpaulin can be used to cover the stacks of open-air warehouses in the station, wharf, seaport and airport;
PE tarpaulin can be used to build temporary granaries and cover all kinds of crops in the open air;
PE tarpaulin can be used as materials for building temporary sheds and temporary warehouses on various construction sites such as construction sites and power construction sites;
PE tarpaulin can be processed into camping tents and outer sheaths of various machinery and equipment.